What is Yoga Therapy? – What is a Yoga Therapist? – How do you learn yoga therapy and become a certified yoga Therapist?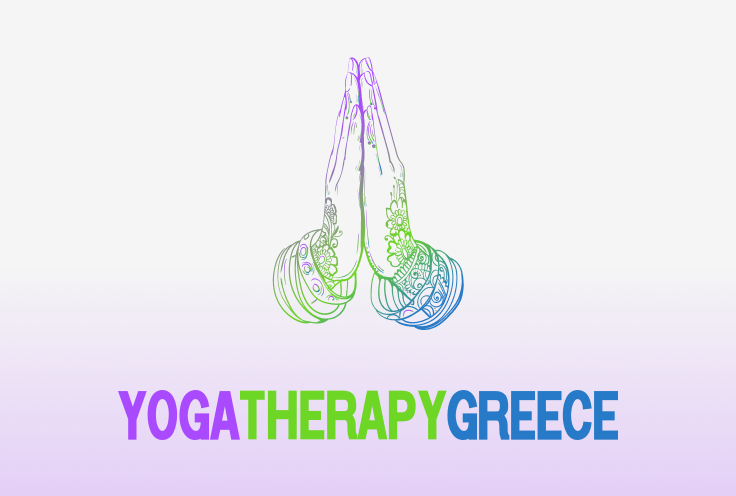 Yoga Therapy according to the IAYT (International Association of Yoga Therapists) is the professional application of the principles and practices of yoga to promote health and well-being within a therapeutic relationship that includes personalized assessment, goal setting, lifestyle management, and yoga practices for individuals or small groups.
While Yoga is an ancient practice of harmonizing the body with the mind and the breath using physical poses, breathing exercises, meditation, chanting and a disciplined lifestyle, Yoga therapy is the appropriate application of these teachings and practices in a therapeutic context in order to support a consistent yoga practice that will increase self-awareness and wellbeing.
The practice of yoga therapy requires specialized training and skill development to support the relationship between the client/student and therapist and to effect positive change for the individual. Yoga therapy is also informed by its sister science, Ayurveda.
The field of yoga therapy is expanding fast due to the huge scientific evidence of the therapeutic effects of yoga, the booming of the chronic conditions and the need to find a safe and effective therapeutic practice. And this is exactly what a yoga therapist is qualified to do.
So, a yoga therapist is specially trained to give individualized yoga practices in 1-2-1 yoga sessions or in special group classes for structural, mental health, women's health, medical conditions and for the overall wellbeing of the persons.
A yoga therapist is the one who has concluded yoga therapy training (s) and is qualified to adapt the yoga practices to each individual according to her/his needs, conditions, breath, body, mind, soul and ayurvedic constitution and based on personal and professional assessments.
A yoga therapist is the one who can choose and modify the most appropriate for the individual yoga asanas/ postures/movements, breathing practices/pranayama, restorative/relaxation posture, personalized guided meditation, yoga nidra and mantra.
A yoga therapist is the one who can lead someone from her/his inborn nature to her/his full potential and become the best version of her/himself through the tailored made yoga practices and lifestyle recommendations.
A yoga therapist gives a uniquely personal practice and not a practice for the condition.
A yoga therapist is not a yoga teacher with good intentions or self-developed therapeutic perspective.
In our Yoga Therapy Greece Training 800 hours we teach how to give professionally safely and effectively yoga therapy empowering you as a student with all the knowledge and skills you can take.
To become a yoga therapist, first you have to become a certified yoga teacher through any 200 hours teachers training program. Then you have to conclude a yoga therapy training given by a Certified C-IAYT yoga therapist who will teach you specialized ancient teachings combined with medical knowledge.
To become a Certified Yoga Therapist, the highest level of recognition in yoga therapy, you must conclude an accredited yoga therapy training of 800 hours or a 800 hours yoga therapy program that is under evaluation to become accredited by IAYT (International Association of Yoga Therapists) like the Yoga Therapy Greece training 800 hours. IAYT has extremely high standards and accredits only yoga therapy training of a minimum 800 hours.
More specifically, to become a Yoga Therapist you must conclude a yoga therapy training that teaches you yoga and ayurveda, the personal 5 koshas assessments, scientific knowledge of structural conditions, of mental health, women's health and medical conditions as viewed through western and eastern lenses, combining scientific with the traditional deep knowledge and mostly the ways to modify the yoga practices for each person's body, breath, mind and soul.
As yoga therapists we are not doctors and we are not prescribing but we understand these conditions and we work very well independently but also very effectively in collaboration with medical doctors, homeopathy doctors, physiotherapists, psychotherapists, ayurveda doctors, and many other health professionals.