Case Studies: Real-life Stories of Transformation Through Yoga Therapy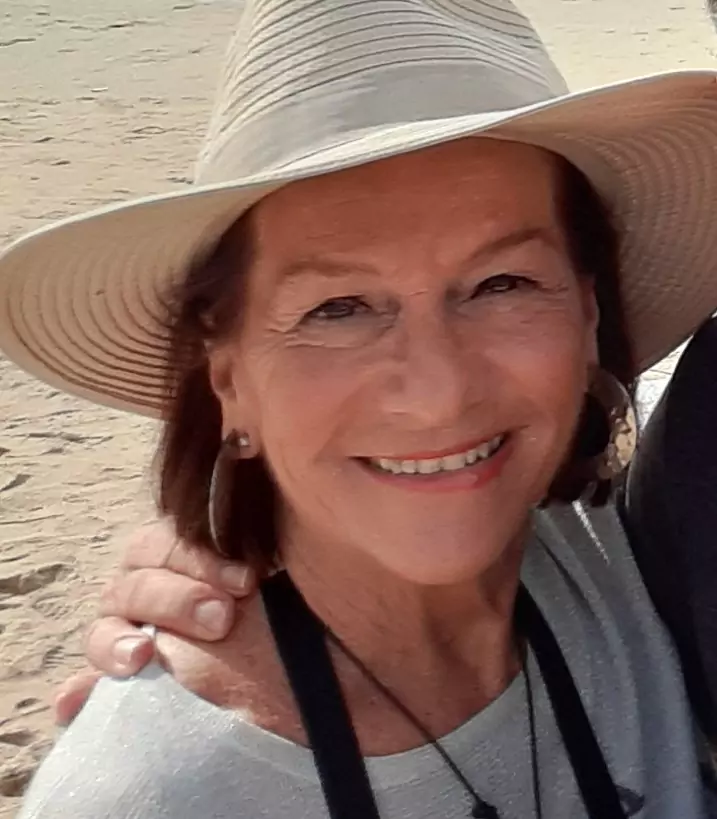 Real life stories of transformation through yoga therapy
People come to yoga therapy for a change.
People come to yoga therapy asking for a change, either to change the condition/symptom/prevailing state of being or to change the way they see it, the way they perceive it, the way they feel about it.
For a change to take place we need to believe or at least to try to change something.
We all have the inherent ability of healing or at lease better manage the symptoms and the conditions. We are built to survive. Our choice is whether we will support this inherent ability or jeopardize it with the way we think, feel and act or react.
Yoga Therapy is literally for everybody who is conscious, who is aware.
Yoga Therapy has transformed lives of people with structural conditions, mental health challenges and chronic medical conditions, either auto-immune, non-communicable diseases or immune suppressions such as HIV & Cancer.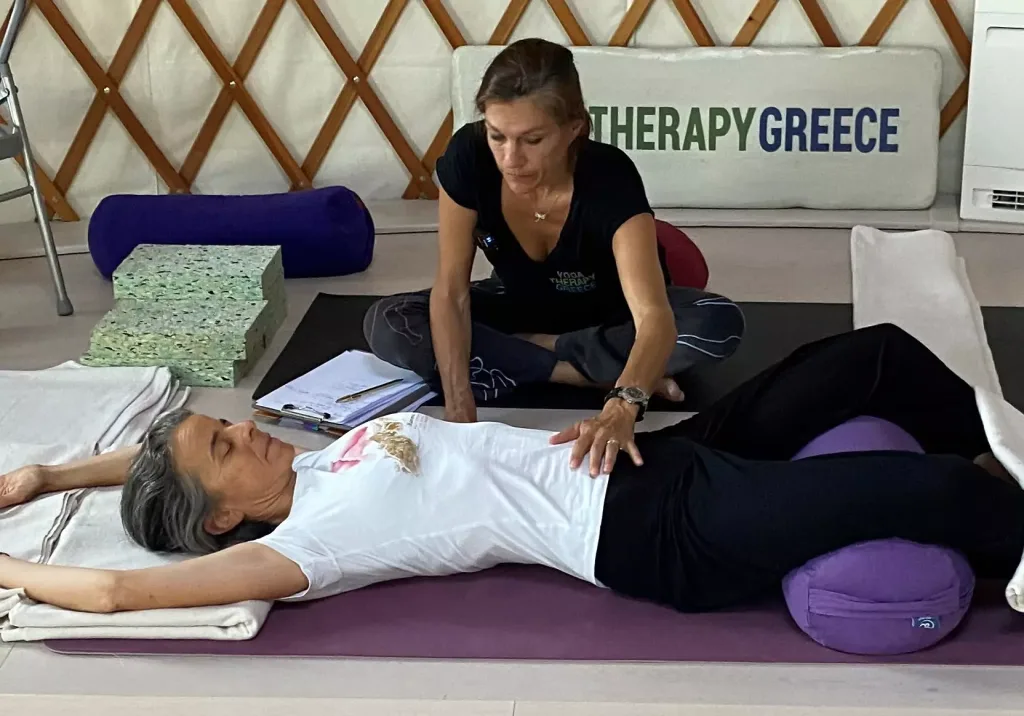 Transforming a life of a person with bronchiectasis, a severe respiratory condition
Maria P. is one of many real-life stories of transformation through yoga therapy.
Maria had never tried yoga before. She was 65 years old and she was diagnosed with bronchiectasis almost 20 years ago. Bronchiectasis is a chronic lung disease and in her case was also very debilitating.
Every two months she was getting a cold and she was seriously infected in her lungs. She had fever and she often needed to take antibiotics. She was often spitting blood and she was taking cortisone in the form of sprays and a nebulizer machine. Over the last two years she was constantly sick during the winters. Almost every month she was taking antibiotics for most of the month, and she was very afraid to go out to the cinema or the theatre in case she got cold and infected again. Whenever she was going on an excursion she had to take her nebulizer with her. She could hardly breathe or laugh due to a severe cough and she could not complete a full sentence because she was short of breath. She was in despair. She could not accept that her life was like this. During summers she was somewhat better but still not much better.
When we met, I told her with enthusiasm that yoga therapy can make a huge difference. When I told her that she will not get sick the coming winter she shook her head with doubt. She began on 7th November 2015. During her first yoga therapy session she was coughing constantly, spitting a lot clearing her lungs from phlegm, struggling with her extremely short breath and immediately after the session she felt so much better.
We were meeting once a week and she was doing her practice at home every day. Within 3 months, I developed three personal yoga practise sequences for her, a short, a long one and a longer one. All of them were focusing on building gradually, safely and effectively the breathing capacity and clearing the lungs in order to avoid respiratory infections. She was choosing which one to do depending how she felt and how much time she had.
She started talking like before the chronic bronchiectasis, normally, without her breath cutting the sentences. She started walking again a lot without feeling exhausted. She started living again as before. She threw away the nebulizer machine and the inhalers.
Since she also had insomnia, we also developed a personal guided relaxation and a short yoga sequence that would relax her and facilitate her sleeping. At the end she was practicing once the one for the bronchiectasis and once the one for the insomnia. So, she could sleep like a baby!
As she said 'I owe my new life to Evi and yoga therapy'